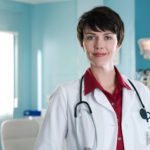 Welcome to STLHealth.com Since 2002, STL Health has served the St. Louis community as a resource for local health and wellness providers in the greater metro area. This site would not be possible if it weren't for our sponsors. Please support the local St. Louis health care providers that support us. If you or are someone else is experiencing a medical emergency, please dial 911. We believe that a healthy community makes for a happier and stronger community. Choosing the right STL health and wellness professional is important whether you're looking for personal or business reasons.
Depending on the program and the provider, health/wellness services can be delivered through a number of different venues. Many health providers offer internet and phone screening to cut costs for you, while others offer on-site screening. Any of these options is likely to be good, although you should research your needs to decide which delivery method is right for you, and which you prefer. From there, it's a simple matter of finding a provider that offers the right delivery. For example, your employees may be perfectly fine with taking a mental health exam online, but may preferan on-site unit for vaccinations.
You have to select a company that offers the services and programs that you need in order to offer your employees or yourself the best. your site! This is your homepage, which is what most visitors will see when they come to your site for the first time.