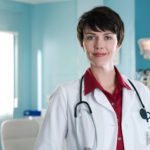 Welcome to STLHealth.com Since 2002, STL Health has served the St. Louis community as a resource for local health and wellness providers in the greater metro area. This site would not be possible if it weren't for our sponsors. Please support the local St. Louis health care providers that support us. If you or are someone else is experiencing a medical emergency, please dial 911. We believe that a healthy community makes for a happier and stronger community. Choosing the right STL health and wellness professional is important whether you're looking for personal or business reasons.
STL Health
Depending on the program and the provider, health/wellness services can be delivered through a number of different venues. Many St. Louishealth providers offer internet and phone screening to cut costs for you, while others offer on-site screening. Any of these options is likely to be good. However, you should research your needs to decide which delivery method is right for you. From there, it's a simple matter of finding a provider that offers the right delivery. For example, your employees may be perfectly fine with taking a mental health exam online, but may prefer an on-site unit for vaccinations.
You have to select a company that offers the services and programs that you need in order to offer your employees or yourself the best.
 Alternative Healthcare in St. Louis
All over the word before Western medicine was born and the science of curing the sick, there have been several forms of healing. We call it today "Alternative Healing" and another day "alternative medicine", but they are the same, though to some of us we might be coming across this the first time while to some others, we know about this and practice it. Alternative healing is treating the mind and body without opting for prescription drugs, or possibly more conventional treatment methods. These can comprise of but are not limited to meditative therapy, herbal healing, acupuncture and acupressure along with several others. It could possibly be a matter of changing your diet plan, getting the right kind of exercise, etc., that can potentially position you on the road to better overall health.
It is quite obvious that our body is an amazing thing, surviving from the least to the most complex serious injuries and even recovering from the most critical illnesses. In the time of "old", people relied on "Alternative Healing" to solve whatever health problems they may be having and that was because it was the only means of resolving health issues. However, some western nations think this is only common among the Asian nations and African nations but research shows that even Native Americans use this form of healing. Have you in anytime thought about what could be the healing therapy for those who never had the opportunity of meeting this modern world or let's better say the advent of this conventional therapy. In this present day, we have come to rely so heavily on modern medicine forgetting how our body can easily heal with a little assistance from nature.
These techniques have been used for hundreds of years to treat and cure lots of dissimilar ailments. From cancer to depression and just about everything in between. The unique ability that makes them totally different and in many cases more successful when compared with chemically based or conventional treatments is the fact that they don't just simply treat a definite part of the body, they treat the whole body entirely.
St. Louis Health and Wellness
On many occasions, alternative healing methods are a final recourse for some people. Whether it is because the conventional medication has been unsuccessful to help, or perhaps because they simply cannot manage to pay for chemotherapy, expensive medications, and seek other methods. Some people rely on alternative healing methods first, on account of the fears that go along with conventional medical therapies. For Regardless of what the case may be, more and more people are seeking alternative healing and finding that this help way more, is safer, and more affordable.
Since Alternative Healing relies mostly on natural methods and ingredients, there is very little risk of side effects or damage to the body. However, as with any outside influences on the body, users of alternative healing therapies should proceed with caution when introducing any new elements into their body.
Given that Alternative healing relies mainly on natural methods and constituents, there is certainly a minimal risk of side effects or harm to the body. On the other hand, just like any outside influences on the human body, users of alternative healing may want to proceed with extreme care when introducing any different elements into their body system.
In addition to our featured advertisers, STLHealth.com and the STL Source Network supports our
community by providing free listings to local non-profit health and wellness agencies in the greater St Louis area.
St. Louis Health Resource
Local Non-Profit St. Louis Health Agencies and Care Providers
St. Louis City Health Department,                  Click Here
St. Louis County Health Department,             Click Here
Family Care Centers of St Louis
Grace Hill Health Centers                                      St Louis Regional Health Commission
US VA St Louis Health Care System                             Missouri Department of Mental Health
St Louis Mental Health Board                                            St Louis Communicable Disease Control