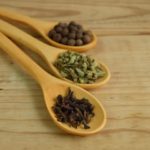 The modern day lifestyle is very interesting, enjoyable and challenging. Have you ever given it a serious thought? Or to the reasons why it might just be a good idea for everyone to hire a certified health coach in St. Louis? Well, most of us haven't! When ill, we consult a doctor but with some common ailments becoming a part of our everyday lives, a need was felt to find an easy way out. Chronic diseases like obesity, hyper tension and diabetes can create havoc in any individual's life. They are very common but are not life threatening. Yet, you cannot ignore them. So, what exactly is the way out?This is where a certified health coach comes into the picture. Health coaching is the imparting of necessary education to patients for self health management. Health coaching has been found useful in cases of 'lifestyle diseases' like obesity, hyper tension and diabetes as also other ailments.
Health and Life Coaching in St. Louis
A St. Louis health coach an expert on wellness who acts as a mentor to motivate individuals to inculcate positive health choices. As each individual is unique in himself with his unique constitution, lifestyle, habits, likings etc., a certified health coach has to deal with diverse groups of people and individuals. He is educated, trained and equipped to do so.
Reasons why it might just be a good idea for everyone to hire a certified health coach:
I can't do it on my own – If I could, I would have already done it.
The ailments can't be simply wished away – Unless I do 'something' about it, it just wouldn't go away or even diminish.
An expert can help – A certified STL health coach can put me on the right track and after the initial help, I can take on.
Too much medication has its own side effects – With a little bit of guidance, I can reduce my dependence on medicines.
Not too difficult – With the mentoring by a certified health coach, it's quite simple and easy.
Each individual is different – With a personal certified health coach, I am assured of a diet and exercise regime which suits me personally instead of a common schedule.
Relationships, exercise and spirituality – The experts are trained to suitably cover all these aspects also for a truly balance approach.
I think it's time I thought of the reasons why it might be a good idea to hire a certified health coach for myself and feel my best through simple food and lifestyle changes which are in tune with my temperament.
Check out: Health Coach St. Louis