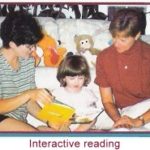 Interactive Therapy, Inc  
At Interactive Therapy Inc, our mission is  to  help people develop or regain the communication skills they need to live healthy, fulfilling lives. We provide a range of services to both children and adults suffering from speech and language disorders.  We provide individual assessment and treatment of speech and language disorders resulting from articulation disorders, phonological disorders, stuttering, hearing loss, cleft-palate, cognitive disorders, and language disorders that reduce the ability to understand or express language including the skills of listening, formulating sentences, reading and writing.  Pam Hass has been a certified speech language pathologist since 1979.  Pam has experience evaluating and treating speech, language and swallowing disorders in schools, hospitals, rehabilitation centers and long-term care.
Interactive Therapy Inc is committed to providing the best quality of care at a reasonable cost to its clients.  We are committed to excellence with a spirit of cooperation and flexibility.  We provide services in schools, homes and daycare in the greater St. Louis Metropolitan area.  Hours vary and every attempt is made to accommodate the client's, family's or school's schedules.  We work with the family and significant others in order to get everyone involved in helping the individual meet his/her goals between therapy visits.  Interactive Therapy Inc provides speech, language and swallowing evaluations and treatment to both children and adults with developmental delays, oral-facial anomalies, and neurological conditions including autism, Asperger's Syndrome, learning disabilities, Down Syndrome, cerebral palsy, stroke, Parkinson's Disease, and brain injury.  Interactive Therapy Inc is generally an out of network provider, but we provide the diagnosis and treatment codes and any other assistance that individuals need to get reimbursed by their insurance company.  A physician's referral is needed when services are provided through third party insurance.  Interactive Therapy Inc is currently a First Steps Provider.
Contact us at 314-541-4283 or pam@interactivetherapy.net.  For more information, see www.interactivetherapy.net.
We want to help and we come to you!
A speech therapist diagnoses and treats speech, language, and voice disorders.
American Speech Language & Hearing Association    Click Here