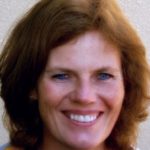 Kim Hellyar Kim is a certified fitness trainer and health coach. Her life's mission when she first started her business was to bring each of her client's the most individualized and effective fitness program to meet their goals and needs safely. While staying on top of the latest research in the industry, she stays focused on what she believes is best for her client's interest and not the fad of the week. You will get a solid workout program that you will understand and walk away knowing that it will be beneficial to your health and fitness. "Unless you live with eyes wide open, how can your soul possibly know what wonderful surprises await! ~Kim Hellyar
Kim is currently certified with the following:
American Council on Exercise (since 1998) Fitness Trainer
American Council on Exercise (since 2003) Health Coach – Formerly Lifestyle & Weight Management
3 Star Lifetime Spinning Instructor (since 1998) Mad Dogg Athletics
Advanced Senior Fitness Specialist (since 2011) American Academy of Health and Fitness
CPR & AED/First Aid Certified through the American Red Cross
Kim is also a contributor to About.com/bicycle and a member in good standing since 1998 with IDEA Fitness Association. In her spare time, she is an avid cyclist, hiker and kayaker. She has participated as a century cyclist for the MS150 for several years, Tour de Cure, and climbed the St. Louis Metropolitan Life Bldg. for the American Lung Association's Fight for Air charity climb for the past four years.
"Unless you live with eyes wide open, how can your soul possibly know what wonderful surprises await! ~Kim Hellyar