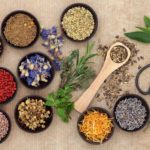 Naturopathic Medicine, or Naturopathy, is a system of health care that concerns itself with primary care, natural remedies, patient education and disease prevention. There is also an added emphasize on the natural healing powers of the body. If you've ever heard of naturopathic medicine then you're probably considering visiting a naturopathic doctor in St Louis.  Some of us are recommended to try it from friends and families. Others of us are even told by our doctors that it would be a good choice for us. But what is naturopathic medicine? And what is a naturopathic doctor? If you've ever wondered, keep reading.
Naturopathic Medicine St. Louis
| | | |
| --- | --- | --- |
|  STL Naturopathic Health |  Phone Number |  Location |
|  Center for Integrated Health |  314-727-8887 |  Clayton |
|  Living Joy LLC |  314-717-1779 |  West County |
|  MINT Health |  314-677-4041 |  Maplewood |
|  Naturo Health Solutions |  636-724-5605 |  St Charles |
|  Preventive Medicine |  314-997-5403 |  West County |
|  The Institute of Natural Health |  314-269-0359 |  Brentwood |
Natures Healing Power: Followers of Naturopathic medicine believe that the body has the ability to heal itself and will do so naturally and easily when given the chance. Doctors of naturopathic medicine in St Louis study the best ways to aid the body in healing itself. This is in order to help their patients live a lifestyle that will aid their body in healing itself. Naturopathic medicine could be called a combination of old fashioned healthy methods of healing combined with modern medicine and techniques for a truly efficient system.
Naturopathic Doctor St. Louis
Education: Another thing that naturopathic medicine does is educate its patients on how to take care of and heal themselves. Naturopathic medicine focuses on teaching patients about healthy eating, exercise and natural medicines. Education also includes learning how the body works and why problems are caused which can be used to help prevent problems in the future.
Treating the Whole Person: Naturopathic medicine believes that if there is something wrong with part of the body, there is probably something wrong with the whole body. Rather than simply cutting out a tumor, removing a blood clot or stitching up a wound, a naturopathic doctor in St Louis will work to improve the antibodies and health of the entire body while doing the procedure. As such, Naturopathic doctors seek the root cause of the problem in order to heal it rather than covering it up as is the case with many doctors of western medicine. Naturopathic medicine is also used to improve mental and physical well-being in order to improve the body's resistance to infection and bacteria.
St. Louis Naturopathy
Low Risk Procedures: One of the codes of naturopathic medicine is to do no harm and in most cases, that means to use low risk procedures. St Louis Naturopathic doctors use homeopathic medicine, dietary supplements and herbal extracts for results with little to no side effects. They also believe in customizing each medical plan to the patient rather than giving everyone with the same symptoms the same medication. Another thing that naturopathic medicine does is to allow the body to take its natural course. For example, a normal doctor would give a patient a pill to stop a fever, however; a fever will kill bacteria in the blood stream and therefore preventing the fever delays recovery.
Prevention is the best medicine. Naturopathic medicine is a firm believer in this principle. STL Doctors advise everything from healthy eating regimes, exercise plans, and recommend diet and nutrition or preventive medicine that could help to stop or slow down an illness. Naturopathic doctors take a persons' history, their genetic background and risk factors into account. They use this date in an attempt to prevent illness and health problems.
Check out: Nutrition St. Louis