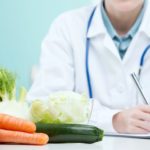 Most people are not experts at what to put into their bodies when it comes to proper nutrition. However, the good news is that there are experts in the field called nutritionists that do offer the knowledge you need to change your diet for the better.It's important to understand that unlike a dietician who has to r eceive a four year Bachelor's degree in their field, a nutritionist does not have to meet those stringent qualifications. However, qualified nutritionists have completed university degrees in human nutrition, food science, food technology, and food and nutrition. So, before you hire a nutritionist in St. Louis, be sure that they have the appropriate education degree or at least an extensive background before they help you change your diet.
St. Louis Nutritionist
| | | |
| --- | --- | --- |
| St. Louis Nutrition Resources | Phone Number |  Location |
|  All Out Nutrition & Wellness |  314-529-1754 |  Maplewood |
|  Athletic Republic |  314-432-6103 |  West County |
|  Balanced Solutions Health |  636-629-2414 |  West County |
|  Crossing Back to Health |  636-778-9158 |  West County |
|  Germanese Nutrition Consulting |  314-968-1900 |  Webster Groves |
|  Hayes Nutrition |  314-578-7429 |  Downtown St. Louis |
|  Holistic Health and Fitness |  314-647-3999 |  Maplewood |
|  Inmotion Health Center |  314-644-2081 |  Central County |
|  Max Muscle Sports Nutrition |  636-379-4629 |  St. Charles County |
|  Nutrition Exchange of St. Louis |  314-583-4525 |  Central County |
|  Pure Nourishment |  314-570-1968 |  Webster Groves |
|  Purium Health Products |  314-772-4235 |  Central County |
|  Simply Balanced Living |  314-620-1917 |  Central County |
|  Valerie Thomure | |  St. Louis City |
Lose Weight
More people in St. Louis hire nutritionists to help them lose weight than for any other single reason. A nutritionist can show you which types of foods to avoid and make recommendations for foods that help burn away the fat. They can help you construct a complete diet program that will put you on the right track to losing weight quickly and easily.f and toincorporate the proper exercise as well.
Improve Health: In addition to losing weight, a St. Louis nutritionist can provide information on how to improve your health and well being. By consuming more good food, you can get the vitamins, minerals, and proper carbs, protein, and fats in your diet. You will be instructed as to which foods can help detoxify the body, fight the free radicals which cause premature aging, and boost the immune system so that you can fight off illnesses.
Better Digestion: One of the more subtle ways that a nutritionist can help you is by providing information about foods that can improve the digestive process so that you feel less bloated and yet fuller after consuming meals so that you do not overeat. Finding the right combination of nutritious foods along with plenty of fiber will help you improve your digestion.
Confidence: The information provided will have you feeling more confident about the foods that you eat. This means that whether you are going to the grocery store, out to dinner for a sumptuous meal, or traveling to another country, you'll have more information to make the best choices about what to eat. This can help you stick to a diet and consume the types of foods that are right for your particular needs.
In the end, a STL nutritionist offers a wealth of information and direction so that you can get on track by eating the right foods. They can answer your questions about which foods are right for you as well as provide ways to lose weight and keep it off through smart dieting techniques. A nutritionist is not just for losing weight, but for eating better so that you will live with fewer issues that are related to food.
Looking for a St. Louis health food store?     St. Louis Chiropractor?