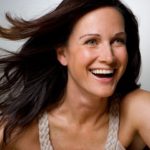 Choosing an Ob-Gyn or Obstetrician-Gynecologist St. Louis is a big step for most women, because it is likely you will remain with the same doctor for a long time. Whether you're pregnant and looking for prenatal care and advice, or just looking for proper feminine care, or help with an issue, your Ob-Gyn will be the one to help. Many women wait to get a gynecologist until they are pregnant. However  regular visits can also help to ensure that you stay healthy and can help with recognizing and stopping major medical issues, like uterine cancer. Your Ob-Gyn can also help with birth control, and minor procedures like installing an IUD, so you do want a good one. Importantly, some physicians choose to practice only gynecology or only obstetrics, so you might need two doctors if you are looking for both services.
OBGYN St. Louis
Balanced Care for Women    314-993-7009
Brennan OBGYN & Associates    314-849-3711
Dr. Shanon Forseter          314-994-1241
Women's Care Consultants    314-432-3669
Women's Health Specialists   314-292-7080
St. Louis Women's Healthcare Group   314-449-4700

Consider Where the Ob-Gyn Practices: Whether from their own practice or a St. Louis hospital, it is important that you consider the location of your Ob-Gyn. One consideration is that you want them to be easily accessible. This is especially important if you need pre-natal care. Another consideration is the neighborhood, area, reputation of the hospital they are in. Researching the hospital or practice allows you to make a better decision based on the institution, as well as the individual doctor.
Choosing the Right St. Louis OBGYN
Women's Health St. Louis
Consider Reputation and Recommendations: Consider asking women you know for recommendations based on the Ob-Gyn they go to. You can also look online, where there are plenty of reviews of medical professionals and institutions. You can use the Internet to research the doctor to see any complaints or praise, and do the same for the hospital or practice. Many also have their own social media accounts, so you can spend a few minutes looking that up as well.
Go In for an Interview or Consultation:  Even if you're sure you've found the right physician, you should consider going in for an interview, or a short exam before you commit. One reason is that your Ob-Gyn will be getting up very close and personal with you. Therefore, it is important that you feel comfortable and relaxed in their presence. While most will understand that you will be a bit nervous, you need someone that you get along with if you want to relax.
Consider Their Training and Experience: Depending on the Ob-Gyn, they might have a variety of different training and experience. Doctors in the U.S. undertake a 4-year course and residency. They can also choose to subspecialize in over 8 specific gynecological and obstetric fields, which may take more or less time depending on training they take. After graduating, OB-Gyn's can choose to take training in a number of additional specialties, such as cesarean birth, or laparoscopic surgery. If you need help with something specific, then looking for a St. Louis Ob-Gyn with that training can be hugely beneficial. If you need a general doctor, then you can look for someone without the specialization.
STL OBGYN
Call Your Insurance: Finally, you should always call your insurance company to make sure that they will cover your expenses. Some insurance companies have a list of doctors that they will pay for and others that they don't. Therefore, you do want to make sure that you're choosing the right doctor. You can also call your insurance company to ask for a list of approved hospitals and physicians. This is another valuable tool to help you decide.
Most of the time you will spend 2-10 or more years with the same obstetrician or gynecologist. Take your time to choose the right one. If you only have a few options in your area, you can choose based on location, otherwise, you should consider interviewing several, and asking for as many reviews as possible to ensure that you're in the right hands.
Check out: Physical Therapist St. Louis