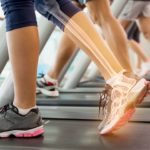 Podiatrists are doctors in their own right and many of them are certified to practice general medicine. However; podiatrists specialize in the treatment and prevention of ailments to the feet. This includes treatment of the lower legs, ankles and feet. A St Louis podiatrist earns a Doctorate of Podiatric Medicine which covers radiology, anesthesiology, orthopedics, surgery and emergency care. A Podiatrist in Saint Louis must also complete a residency in order to become certified.
Podiatry St. Louis
| | | |
| --- | --- | --- |
| St. Louis Podiatry | Phone Number | Location |
| Arch Foot & Ankle | 636-486-0033 | West County |
| Dr. Frank | 314-434-9600 | Central County |
| Dr. Vincent Travisano | 314-968-9269 | Webster Groves |
| Feet for Life Podiatry | 314-983-0303 | St Louis |
| Foot Healers | 314-842-3600 | St Louis |
| Kaufman Podiatry | 636-946-9090 | St Charles |
| Missouri Foot & Ankle | 314-991-3665 | St Louis |
| Page Foot & Ankle | 314-423-8811 | St Louis |
| Woodlake Podiatry | 314-434-7430 | St Louis |
Arthritis Treatment & Prevention – Podiatrists in St Louis work to prevent and help to slow down the progression of arthritis in the lower legs and feet. They prescribe medicine, activities and even surgery to help lower arthritis pain. A podiatrist can also prescribe certain footwear to alleviate pain caused by arthritis in the lower legs and feet.
Deformities – St Louis Podiatrists are certified to help fix and repair deformities in the feet such as stiff tendons, hammertoes and dislocations. Podiatrists can perform corrective surgeries, proscribe creams and medicines and proscribe footwear that will help to correct the problem. Corrective measures prescribed by podiatrists can be used to fix many foot ailments.
Podiatrist St. Louis
Diabetic Foot Care – Many diabetics require special foot care such as toenail filing and trimming as well as special recommendations and etc. A podiatrist can professionally perform foot care in order to improve the health of the foot and reduce the level of care required.
Toenail Care – Podiatrists perform toenail care such as the care and treatment of toenail fungus, corrective and removal of ingrown toenails and even surgical correction for deformed toenails. Podiatrists are licensed in the health of the feet which makes them the best choice for doing anything with your toenails.
Lower Leg or Foot Pain – From disconnected tissues, stiff tendons, tears or bone damage, a podiatrist can care for and repair ailments that cause foot and lower leg pain. The podiatrist can recommend treatments, perform a surgery or recommend corrective footwear. This can remove cramping, correct blood flow and circulation issues, improve mobility and of course, reduce and remove pain in the lower legs and feet.
St. Louis Podiatry
APMA – American Podiatric Medical Association
Callouses & Bunions – Another thing that a St Louis Podiatrist will do is treat and remove callouses and bunions. These are caused by excessive friction in the shoes and can become painful if they grow too large. A podiatrist will treat and remove callouses and then recommend a regime to keep them down to a safe and non-painful level. It is important to remove callouses and bunions safely if you want to prevent permanent damage to your feet.
Podiatrists in St Louis are more than just foot doctors; they are specialists who can fix anything in the lower legs and body. Most of them are full doctors who choose to specialize in the feet. If you are seeing a podiatrist, make sure that he is licensed and has earned his doctorate of podiatric medicine. Caring for your feet is important; you use them more than any other part of your body. Consequentially, they can suffer when you mistreat them. A podiatrist is in charge of fixing problems with your feet so that you can walk around and stand comfortably.
Check out: Reiki St. Louis