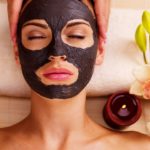 If you've been thinking about visiting a day spa then you might want to know about some of the services you can get before visiting. One of the important things to remember is that many spas offer unique or different services so it is always important to call and check, or check with a website before visiting or making an appointment. Usually the caller handling your appointment will also be able to help you with everything you need to set up your visit to the day spa. Nearly every St. Louis day spa offers some type of massage and many offer multiple different styles. From back massage to a full body massage in St. Louis, steam massage, hot rock massage, or even a foot massage, you can get almost any type you want. Once again, not every spa will offer every service so checking up is always a good idea.
St. Louis Health Spas and Salons
St. Louis Day Spas
Facial – A facial is always a popular item at the day spa, and for both men and women. From mud packs to yogurt, or even exotic facial items like chocolate, you can get any type of facial you like. Facials are relaxing, refreshing, and make your skin look good. Different options include massages, fresh face looks, heat applications, and peels.
Waxing – Whether you have embarrassing body hair or just want to skip on shaving for the week, you can get a wax at most day spa's. Typical services include leg, face, bikini, arm, underarm, and fully body waxes to leave your skin beautiful and hair free. Importantly your hair must be long enough to stick to the wax if you plan on getting one so be sure to stop shaving for a few days before getting your wax.
Manicure/Pedicure- Having your feet and hands massaged is often considered to be one of the most luxurious things available, and at a day spa you can get a full manicure and pedicure including filing, clipping, and applying polish if you want it. Manicures and pedicures are also available for men who want them, but do not have to include polish.
Aromatherapy is quickly becoming one of the most popular additions to a day spa because it's comforting, luxurious, and relaxing. While there are plenty of options, the common ones include vanilla and lavender, which are relaxing and offer relaxing benefits.
Body Treatments – From salt scrubs to body wraps, you can get a variety of body treatments at a day spa. Body treatments vary per spa so if you want one, you should check to see what is available. Importantly these usually require a bath and full to semi-undress so the shy might not want to participate.
Another thing that a day spa might have is a hot tub, Jacuzzi, hot bath, or other relaxing water treatment. Spas are originally known for healing water such as scented water with aromatherapy, so you can find these options at almost every spa. If not, there is likely to be at least a swimming pool where you can relax in the water.