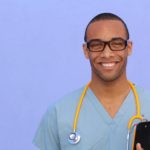 It should be no surprise to anyone that Urgent Care is growing considerably in popularity thanks in large part to the long waiting times in emergency rooms around the US. For those who do not need emergency care, but do need immediate treatment, a local STL Urgent Care is fast becoming the most popular choice for many patients.
In 2008, there were around 8,000 Urgent Care facilities in the US. Today, the number is 9,300 and still growing. Although the population growth in the US has slowed in recent years, the need for Urgent Care facilities has risen thanks mostly to the demand by the general public for this type of treatment service. With patients often having to wait weeks to see their primary care physician, Urgent Care is quickly taking up the slack by fulfilling the need for more immediate treatment of non-emergency injuries and illnesses.
There are a number of reasons why starting with the overflow in emergency rooms and inability to see a primary care physician in a timely manner. However, another strong reason is that these centers are open after-hours which means that they can treat people after-work. Another powerful reason is that the average wait time is around a half-hour which is far less than many emergency rooms.
| | | |
| --- | --- | --- |
| St. Louis Urgent Care Locations | Phone Number |  Location |
|  AccuHealth Urgent Care |  314-692-8055 |  Central County |
|  Concentra Urgent Care |  314-637-0081 |  STL |
|  Fast Trak Urgent Care |  314-932-5690 |  Central County |
|  Mercy Urgent Care |  636-933-1000 |  Central County |
|  Our Urgent Care |  314-227-0466 |  Maryland Heights |
|  SSM Urgent Care |  314-963-8100 |  Central County |
|  St. Anthony's Urgent Care |  314-Anthony |  South County |
|  St. Luke's Urgent Care |  314-434-1500 |  West County |
|  Total Access Urgent Care |  314-899-9334 |  South City |
|  Urgent Care for Kids |  314-932-7333 |  St.Louis City |
Urgent Care St. Louis
In this environment, patients actually see a doctor and not a nurse practitioner that is common at the local clinic. Plus, Urgent Care offers imaging other types of services that are also not found at retail centers. Given that the cost of Urgent Care is but a fraction compared to the emergency room, it is little wonder that patients, insurance companies, and employers prefer this type of treatment.
Accreditation of Urgent Care Centers
In order to separate themselves from the competition and be seen as a legitimate care facility, many Urgent Care Centers are now seeking official accreditation. By having their care center properly accredited, it acts as a symbol of high quality service that is recognized around the US. It appeals primarily to potential patients, but it also carries weight when trying to hire doctors, nurses, and health care staff.
With 20,000 physicians who currently practice at Urgent Care centers, the number is quickly growing as more people discover their services. Because of the increased need, there is more emphasis by the medical community to train physicians, nurses, and staff for this particular type of treatment which bridges the ground between emergency rooms and primary physician care.
With the US likely needed roughly 52,000 physicians by the year 2025, it is highly likely that many of them will practice in an Urgent Care Center. This is not only because of the convenience for patients, but also it is estimated that such facilities may save $4.4 billion in health costs by removing patients from high cost areas such as emergency rooms while still getting the proper treatment. When it comes to the treatment of non-emergency situations, the Urgent Care Center is has become the place for patients to go.