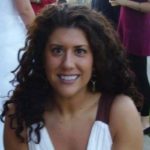 Welcome to Valerie Thomure Health & Wellness where you will find ​the tools you need to get healthy and make positive changes that will transform your life.

It is my passion to inspire you along your journey to health and wellness by guiding you to balance through lifestyle changes and nutrition, empowering you to have the happy, healthy life that you deserve!
I will not allow poor health and quality of life to affect anyone who is willing change it. For this reason, Valerie Thomure Health & Wellnes was created, to help anyone who is willing to help themselves get on track and stay on track with their health and their life. Preventing cancer and disease through diet and lifestyle changes and truly enjoying life as it was meant to be lived…full of joy!
As a certified health coach I will guide my clients to their best lives, by going beyond the plate and into the stuff that nourishes the mind, body and soul.
One on one health coaching is available to guide you and hold you accountable to the life changes you are making. Each program is individually designed to meet your own unique needs. We will focus on what those needs are and together, get to the root of what has been impeding your progress to this point.
Check out my blog for articles, recipes and tips to get on track and stay on track with your health and your life!
For more information, visit her site.