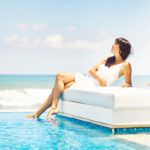 Varicose veins can result in substantial medical and cosmetic difficulties for a patient, mainly if they are ignored for long. The medical treatment for varicose veins should ultimately be performed by a vein skilled service provider with the fundamental programs and certification to execute sophisticated varicose vein treatments. Varicose veins evolve from venous ailment–and therefore are an intricate problem that ought to be addressed by a highly-trained, skilled vein practitioner. Selecting the most appropriate service provider for the task will ensure your condition is appropriately diagnosed and then corrected using the most innovative technology in the vascular area.
Nowadays, it appears that there are some physicians offering vein treatment as a portion of their overall practice, as well as family specialists, gynecologists, dermatological specialists, plastic surgeons and also general surgeons. Every one of them may perhaps propose that they are "vein specialists" or qualified physicians. They may have witnessed a couple of annual conferences or have been to weekend training programs.
 Azura Vascular Care
 314-830-3841
 North County
 Complete Vein Center of St. Louis
 314-989-WELL
 West County
 Laser Lipo & Vein Center
 314-627-5099
 West County
 Laser Vein Center
 314-812-3747
 West County
 Midwest Vein Care
 636-536-0241
 West County
 Renassance Plastic Surgery
 636-896-0600
 West County
 The Sheen Vein Institute
 314-842-1441
 South County
 St. Louis Laser & Vein Center
 636-222-3682
 West County
 St. Louis Laser Vein Center
 314-488-2586
 West County
 St. Louis Surgical Consultants
 314-434-1211
 West County
 St. Louis Vein & Endovascular

Vein Center & Cosmed

Vein Specialties

 314-272-4150

314-488-2330

314-993-8233

 West County

West County

West County
St Louis Varicose Veins – Laser Vein Treatment
They will often see patients with vein disorder as a small portion of their more robust medical or surgical profession. These medical professionals are likewise joined by "laser clinics" offering speedy solutions as well as alluring teaser rates combined with attractive "stock" before and after photographs to entice you in. These are not physician-run practices, but instead cash enterprises that want to hoodwink you into believing that insurance does not cover several vein treatments.
THINGS TO CONSIDER WHEN CHOOSING A VARICOSE VEIN TREATMENT PROVIDER
Qualifications and Experience
Take some time to investigate the doctors' service provider or doctors' credentials and expertise. Check out for a provider who is board certified in his or her area of expertise as well as treats varicose spider veins on a consistent basis. The more knowledge a doctor possesses handling your condition or undertaking vein treatments, the better equipped the doctor is to predict as well as avoid additional complications.
Vein Treatment Center
For anybody who is facing varicose vein procedures, a vascular specialist will be performing it. Vein procedures in most cases needs a team of highly experienced healthcare service providers. Subsequently, it is sacrosanct to look into the overall quality of vascular treatment at the hospital where the specialist practices.
Insurance Benefit
Your insurance coverage is a practical matter. Cosmetic vein treatment procedures for spider veins are usually not protected by insurance policies. Insurance can cover vein procedure to eliminate symptomatic varicose veins. To get the most insurance advantages and in addition pay the minimum out-of-pocket for your varicose vein procedures, you will have to go with a specialist that participates in your schedule.
We are quite privileged these days for the reason being that the remedy for vein dysfunctions are slightly intrusive and they can be easily carried out in the office premises. Victims of the diseases do walk out following their therapy, and they usually get back to their usual activities afterward. The excellent results come if you pick your vein specialist judiciously.
In conclusion, choosing a varicose vein treatment provider should be done meticulously because this involves one's health. Therefore whatever decisions you take you must first consider the few factors listed above in choosing a competent and professional specialist for the procedures.