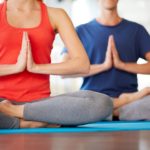 Yoga originates from India and concentrates on both Spiritual & Physical disciplines. Yoga is an exercise that has been honed into art form over thousands of years of use. The exercise involves holding specific poses that are designed to stretch, challenge and relax the body through a series of calming exercises. An average St Louis yoga class should last anywhere from 20 minutes for vigorous or Ashtang or Vinyasa yoga or up to two or more hours for ordinary yoga. You can practice Yoga at home or try taking a class at a STL studio.
Yoga St. Louis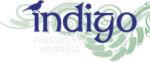 Indigo Massage & Wellness Therapy
At indigo massage and wellness therapy, we promote physical and mental health through massage services, yoga instruction, aromatherapy and other wellness services. Conveniently located at Hwy 55 & Arsenal, we specialize in client-focused therapeutic massage. Here, an hour massage is a full hour long, not 50-minutes as often happens at other massage studios. Our licensed massage therapists are focused on providing you with the best possible experience. We believe that massage is a perfect way to bring regularly scheduled self-care into your life to improve your health and well-being! We are your St. Louis massage therapy experts! A Focus on Wellness. A Focus on You.
St. Louis Yoga
Benefits of Yoga: Weight Loss benefits of Yoga: Yoga can be used to aid in weight loss, especially should you practice 'flow Yoga'. Normally, it burns about 200 calories per hour while more vigorous forms can burn up to 500 calories. However; even normal Yoga can be used to increase weight loss. Yoga involves active movements of the body which can help to get your heart pumping and your blood flowing. The faster your heartbeat is beating, the more calories you burn. However; you don't have to move very much in order to slim down. This won't help you to shed pounds quickly, however; over time, it can help your body to center down to its natural, healthy weight.
Physical Benefits of Yoga: Yoga has many more benefits than weight loss. Active movements that challenge the body and stretch the muscles such as many poses help the body to produce chemicals that aid in breaking down cholesterol, digesting vitamin C, decreasing sodium, glucose and catecholamine's. More physical, noticeable benefits of visiting a yoga studio in St. Louis include an increase in flexibility as your muscles become stronger. Your musculoskeletal flexibility (joints and muscles around the joints) will increase. Your blood pressure will drop, respiratory & heart rate will decrease, hand eye co-ordination will improve. Over time, the muscles in your stomach will grow and compress your stomach so that you will eat less, therefore causing further weight loss. You can also expect to see improvement in your balance, immune system, posture and energy levels as you progress with Yoga.
Fitness Clubs in St. Louis Pilates Studios in St. Louis
Yoga Studio St. Louis
Mental Benefits of Yoga: Yoga also has a great many mental benefits. For starters, Yoga is more than just an exercise; it involves breathing and moving together. Your mind and your body have to work together in a slow, steady rhythm. Over time you will become more aware of your body, you will learn to accept who and what you are by focusing on your body and moving in a calm and focused way. This benefits your mind and your body and can improve your mood, improve your attention span, your concentration and self-perception. Many people find that over time, their social activity and acceptance increases as well.
Other Yoga Resources
Over time, Yoga can improve your body. The benefits of a St Louis Yoga workout include total health and wellness. While you won't see all of the benefits of Yoga immediately, you will be able to notice positive changes in your body after only one Yoga session. Yoga is one of the easiest steps that you can take towards improving your life and your health.
Check out: Acupuncture St. Louis